For going to the university, seeing the city or visiting the area around Lyon, see below the available means of transportation that you can use inside and outside the metropolis.
Travel in Lyon Metropole
By public transportation
Lyon Public Transportation (TCL) provides you with four metro lines, five tramway lines, over 100 bus lines and two funicular railways that are connected to more than 3,000 stops in 59 municipalities in Lyon Métropole.
The network operates from 5 a.m. to midnight, seven days a week, except on May 1st.
Metro at 2 a.m. on weekends are back
Good news : metro lines in Lyon are in operation until 2 a.m. on Fridays and Saturdays, from july for A, C and D lines, and from august for B line.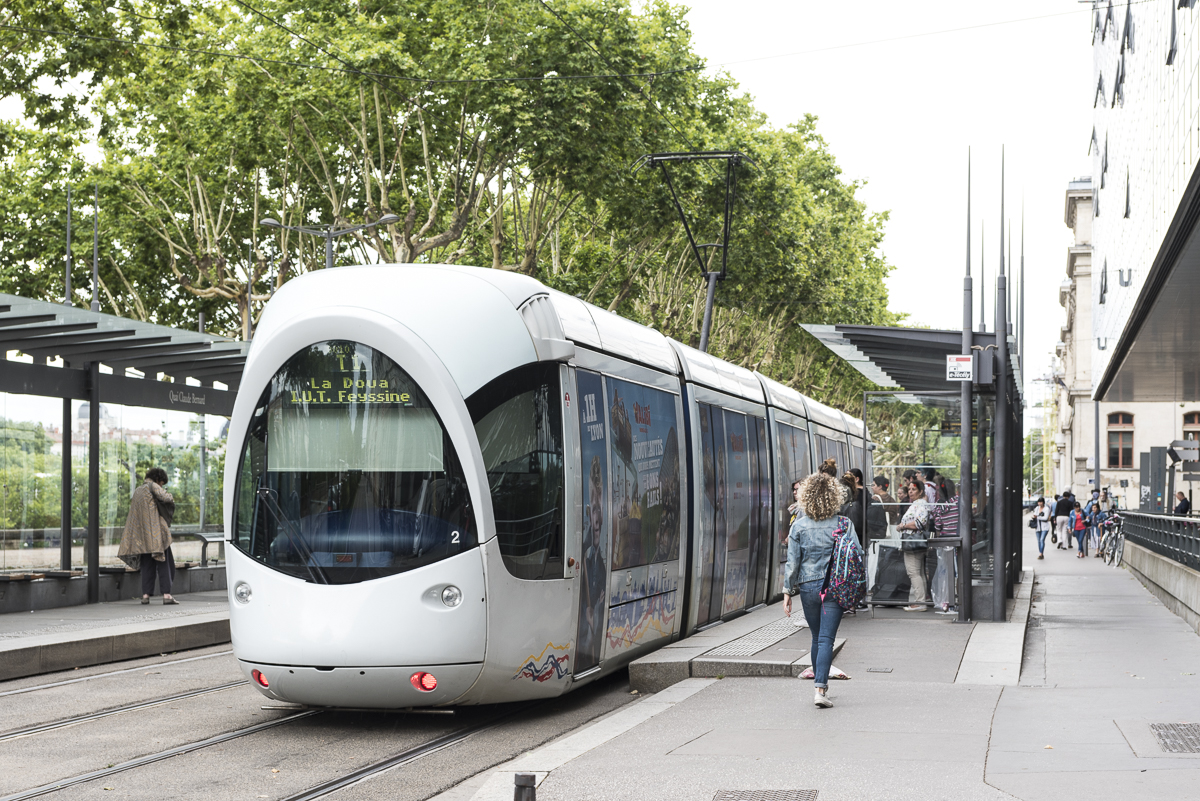 Choosing your travel ticket
Tickets are sold per unit at one of the six TCL offices, at one of the 200 service points or from one of the 450 TCL dispensers in stations.
+ Coming in autumn 2021, the deployment of open payment with 400 TCL Carte Bancaire validators to pay directly onboard with your bank card
There is also the Técély card, which can be used for all TCL network subscriptions. It costs €5.
To create your card, go to a TCL office with your ID card, a photo and student justification (student card, justification of school registration, etc.). The card must be renewed every five years, and you must confirm your student status each year. The Técély card can be recharged using a bank card at a TCL dispenser or using other means of payment at a service point. You can also recharge your Télécly card directly on the TCL online office.
Useful information
Find complete information on the TCL website or by calling "Allô TCL" at 04 26 10 12 12 (local call rate).
On foot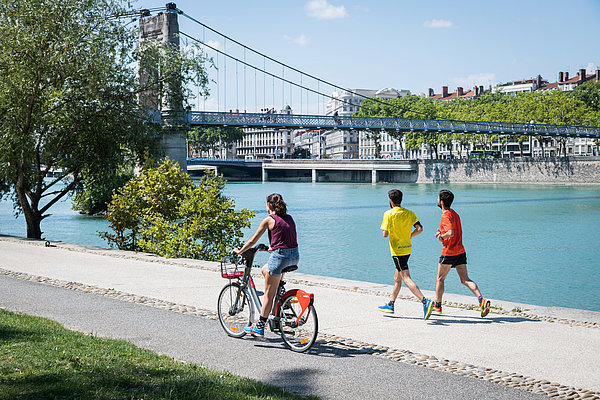 By bike
Vélo'v, the self-service bike rental in Lyon Metropole
At 349 stations throughout Lyon and Villeurbanne, you have 24/7 access to a pool of 4,000 self-service bikes.
For more information, see the Vélo'v site or the mobile app.
You can also make a long-term rental of the new electronically assisted My Vélo'v bikes.
Riding through the city
Bikes and public transportation:
You can take your bike on the funicular railways (Fourvière, St. Just) and on Metro Line C (Croix-Rousse, Cuire) because there's quite a climb involved! However, you should avoid rush hour.

Bikes are accepted free of charge on all Rhône-Alpes TER lines.
Bike maintenance
To repair your bike and keep it in proper condition, a number of associations are ready to offer you some easy and inexpensive solutions! You can also have your bike engraved to protect against theft.
Parking your bike :
There are a number of solutions for parking your bike, including 10,000 bike hoops located over the metropolitan area.

There are also secure bike parking areas:
Car sharing
Car-sharing enables travel at a lower cost while spending a pleasant moment with other travelers. A number of sites and apps exist for proposing an itinerary or finding one.
At the local level, find your nearest itinerary with:
At the national level, there are platforms like:
Car rental
Do you have a driver's license but no car? Look for car rental possibilities in Lyon Metropole. These short-term solutions can be very handy!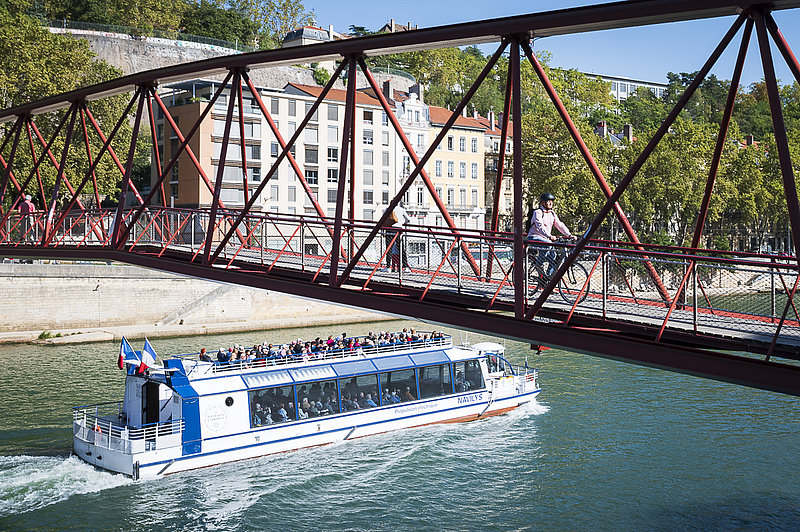 Other means of transportation
By boat, on board a Vaporetto between Vaise and La Confluence (with stops at Saint-Paul and Bellecour), starting at €2, or using a private company, starting at €10 per person.
On a Segway, to discover Lyon from a new angle!
Using a canoe or paddle boat, to float down the river and paddle on the Saône.
With the short-term rental of non-motorized transportation using apps and self-service fleets: Dott and Tier, Indigo Wheel, etc.
Visit Lyon by bike taxi with Cyclopolitain
By regular taxi, available at stations in each arrondissement and by phone, as well as through the use of numerous mobile apps.
By car, with the possibility of parking at a TCL relay when you arrive in Lyon for the price of your transportation ticket. If you live in Lyon, you can purchase a "Crit'Air" sticker that will allow you to park in your arrondissement. If you don't live in Lyon, there is a fee for parking, both on the street and in a parking lot.
Going beyond Lyon Metropole
Would you like to discover the region or the country around Lyon? A number of means of transportation are available with departure from Lyon.
By train with departure from Lyon
Easy to access with public transportation, there are 5 train stations in the city center!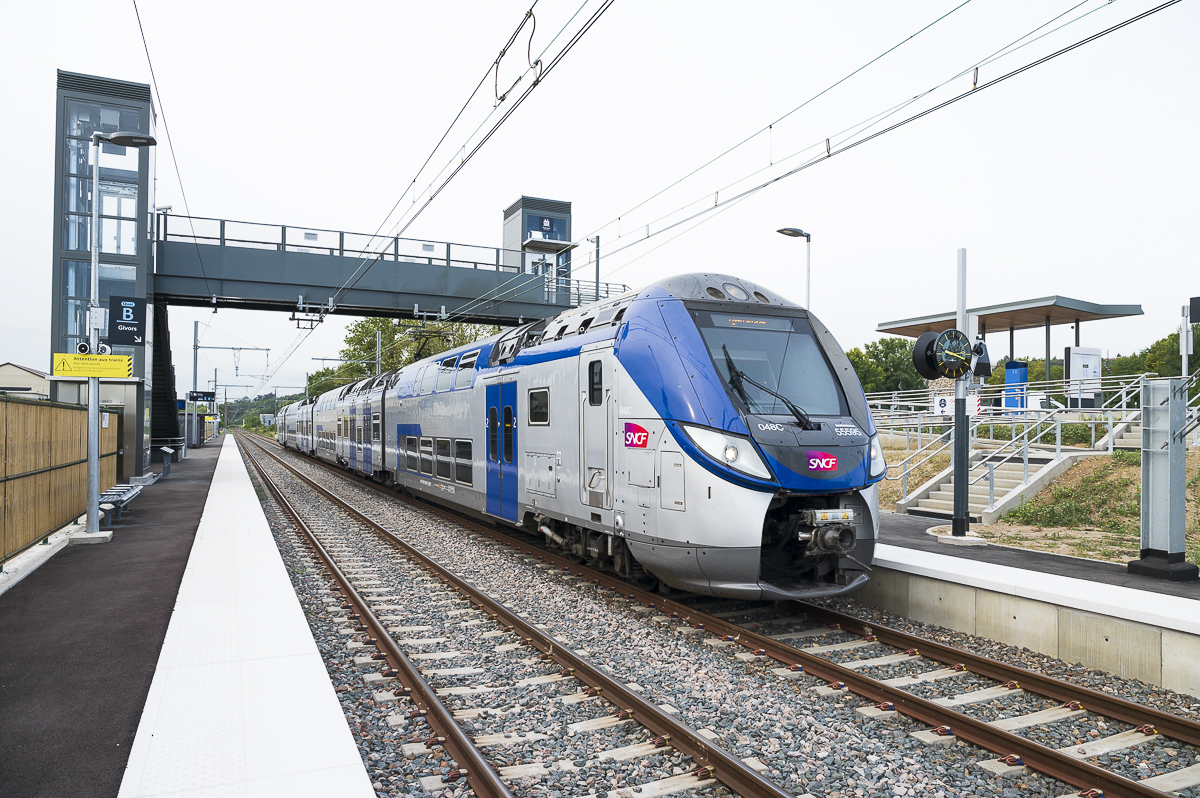 Regional express trains (TERs) for travel to the region:
Each day, 130,000 travelers take one of 1,200 Rhône-Alpes TER trains or one of over 500 TER buses. You'll find all information on the SNCF website and on the @sncfteraura Twitter feed.
The OùRa card lets you travel throughout the Rhône-Alpes area using just this card. You can combine several subscriptions on this same card.
High-speed trains (TGVs)
Use a TGV for longer trips; they connect with all the major cities in France. Find more information on the SNCF website, and reserve using ​​​​​​ Oui SNCF and its mobile app!
By bus and car for destinations outside Lyon Metropole
Les cars du Rhône: these buses connect to points inside the Rhône department and are compatible with a TCL subscription.
Transisère: the Transisère express pub connects Lyon with the cities of Bourgoin Jallieu, L'Isle d'Abeau and Villefontaine.
Libellule: these are the buses of Villefranche and the surrounding area.
Long-distance buses
There are a multitude of offers for traveling by bus in France and Europe at very reasonable prices.
Ouibus: short and long routes by bus to over 300 destinations in France and Europe.
Flixbus: the largest European network of long-distance buses.
Isilines: long-distance bus routes everywhere in Europe.
By plane from Lyon-Saint Exupéry Airport
Lyon-Saint Exupéry airport is France's fourth leading airport, with 130 direct destinations and some fifty airline companies. It is located 25 km to the east of Lyon at Colombier Saugnieu.
How to get there ?
TCL buses get you to the airport without extra fee : you just need your TCL subscription or a classic ticket (€1.90) by taking 47 bus line from "Meyzieu Z.I" stop (Tram T3 connexion) or 48 bus line from "Genas Bornicat" stop (Bus 29 connexion).

For 365 days each year, the Rhônexpress rapid tramway (30 min) connects Lyon (Part-Dieu, Meyzieu Z.I and Vaulx-en-Velin la Soie stations) to Lyon-Saint Exupéry Airport. The Rhônexpress company proposes departures every 15 minutes from 6 a.m. to 9 p.m. and every half-hour from 4:25 a.m. to 6 a.m. and from 9 p.m. to midnight.

You can also take shuttles, listed on the airport website : Ouibus, Flixbus, Faure Vercors
In a car or taxi, go to the airport following this​​​​ itinerary.

And with car-sharing ? Check the list of car-sharing sites above or travel with Lyko app, specially designed for travel to the Lyon-Saint Exupéry Airport.
And don't forget to always compare flight prices!