Will you need income to finance your studies? LyonCampus lists various possibilities for finding a student job in Lyon Metropole.
Before looking for a student job
Ask yourself a few questions:
Will you be able to reconcile a student job with your course of studies?

What is the maximum amount of time per week that you can dedicate to a job?

Is it easier for you to work during school vacations than during the school week?

What type of professional experience would you like to acquire to complement your studies?
A few tips:
To find a student job, have a look at the job and seasonal employment forums organized regularly in Lyon Metropole and listed on the LyonCampus agenda (french only).

Prepare beforehand for possible interviews with an employer: updated résumé, list of days you are available for working, letter of motivation, etc.

It will be easier for you to find a job in certain sectors by obtaining a diploma, such as the BAFA (french diploma to work as a monitor) or the BNSSA (french diplome to work as a lifeguard).

Do you need additional financial assistance? You may be eligible for financial assistance to finance your studies in Lyon, or there is housing assistance possibilities for living in Lyon Metropole.
The different types of contracts for a student job
There are several types of work contracts adapted to student schedules. Find the one that best corresponds to what you're looking for, as well as the conditions and minimum salary for different contracts.
N.B: If you are under 26 and are a student, you do not need to declare the income from your student job to the tax authorities. This is mandatory only if you are over 26, are not a student or, if you are a student and your salary is more than four times the minimum wage.
The "traditional" work contract
There are two types of work contract in France:
The CDI (Contrat à Durée Indéterminée, or permanent contract): it has no end date and includes a trial period that may last up to six months.
N.B.: If you previously had a CDD, the time you spent working under it should be counted as part of the trial period.
The CDD (Contrat à Durée Déterminée, or fixed-term contract): this contract has a maximum duration of 18 months and does not necessarily involve a trial period; if it does, the trial period is limited to one month. If you have a student, seasonal laborer or interim CDD, you are not eligible for a "job security" allowance at the end of the contract.
N.B.: The CDD involves the obligation to receive a signed contract within 48 hours maximum after you start work.
For the two types of contract, if there is no mention of the number of hours you should work each week, your contract is necessarily a full-time contract (35 hours/week).
What about the activity bonus ?
Starting on January 1, 2019, the right to an activity bonus (prime d'activité) has been expanded. If you have a modest job or live with a companion who is a salaried employee, you can make a simulation to see whether you are eligible for the activity bonus. If you are, the CAF (family allowances) will guide you in applying for this type of financial assistance.
Seasonal laborers
During summer and winter vacations, you can find work as a seasonal laborer in areas where there need arises on a regular basis each year (ski resorts, wine harvesting, etc.). These contracts are legally similar to a CDD. Please note, however, that you are not eligible for a "job security" allowance at the end of the contract.
Find more information about seasonal employment on the Pôle Emploi website.
Always check the legality of your job
Undeclared work is prohibited and must be avoided. Without legal justification concerning your situation (work contract, pay slips), you do not contribute to retirement, unemployment insurance or accident insurance and have no way of obtaining satisfaction from an employer who does not pay you.
University jobs
These are part-time jobs within a university or CROUS and are generally paid at the minimum wage; this type of work may be counted toward ECTS credits. Ask for more information from the CROUS of Lyon or from your establishment of higher education.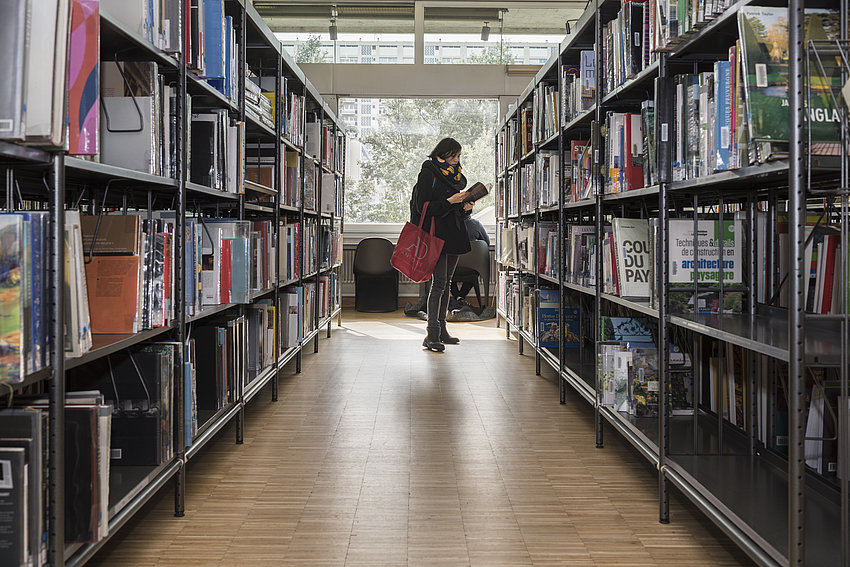 Interim
When you have an interim contract, you are legally under a CDD, with the particularity of being paid by a temporary employment agency and not by the companies where you will carry out temporary missions.
There are a number of temporary employment agencies in Lyon Metropole, including agencies specialized in particular sectors. Check beforehand on the missions proposed by an agency and get people's opinions on the agency.
Civil service
It's possible to combine civil service (24-28 hours per week) and a student schedule if you have sufficient time. Here, you will find all you need to know about civil service!
Having a student job when you're a foreign student in Lyon
Foreign students can have a student job when they study in France; it entails the following conditions:
The work contract is the same. You must receive pay slips and be paid at least the minimum wage;
You are limited to 964 hours of work per year (60% of the legal annual number of hours);
You must justify your status as a student in France;
Your employer must declare you to the prefecture (a minimum of two days before you start work).
For more information on work rights for foreign students, see Campus France and the Rhône Prefecture website.
N.B. Conditions may vary according to your nationality; ask these entities for more information.
The youth guarantee
If you are under 26 and unable to find a job, you may request the youth guarantee. Go to your nearest local mission to put in an application and find a solution for obtaining a job.
Study and undertake a project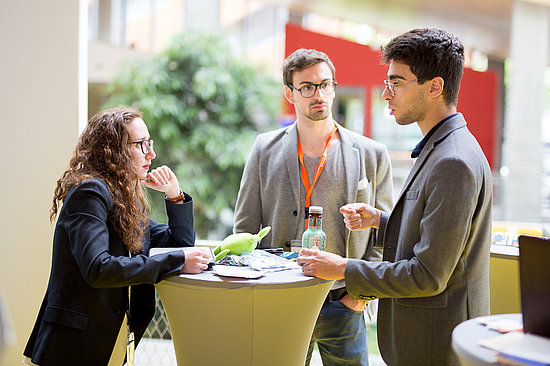 Links and useful contacts
To find a student job
To find seasonal employment
For interim missions