Undertake a project during your studies
It's possible to study and undertake a project at the same time! Here's a close-up on various pathways, programs and tools to go from plan to project while you continue your studies and create your business in Lyon Metropole.
Going from plan to project with all sorts of possibilities
Undertaking means creating, testing, trials, commitment and revealing your talent, and the urge to undertake can appear at various times in your life as a student. Whether you start without a set idea or a project that is already well underway, whether you're on your own or with friends, whether you just want to experiment or actually create a business, Lyon Métropole provides support in many ways. LyonCampus lists the different possibilities.
Student-entrepreneur status
SNEE: a national status
Launched in September 2014 by the Ministry of National Education, Higher Education and Research, the national student-entrepreneur status (SNEE) enables students and recent graduates to elaborate an entrepreneurial project in the context of a PEPITE (Pôle Étudiant pour l'Innovation, le Transfert et l'Entrepreneuriat, or student hub for innovation, technology transfer and entrepreneurship).
Conditions for obtaining the status
Student-entrepreneur status is designed primarily for individuals under 28, which is the age at which someone can no longer have the social status of a student. The status is open to students who are still in school and to recent graduates who would like to create their own company.

A baccalaureate diploma or the equivalent academic level is the only requirement for signing up for student-entrepreneur status.

The status can be obtained by submitting a file through an online application and is granted by the reference PEPITE in the area. Depending on the scope of the project and the project leader's profile, the PEPITE committee will judge whether or not enrolling for a degree from a student-entrepreneur establishment (D2E) will be required.
Advantages of student-entrepreneur status
This status is totally free of charge and allows you to have a protective framework with an independent legal status while still keeping the advantages of student status.

It lets you coordinate your studies with your project by allowing you to adjust your schedule, validate ECTS credits and work on your project instead of doing an internship.

Because of your status, the PEPITE network will provide support in looking for financing, contacts, access to the PEPITE co-working area, etc.

Combining this status with the D2E student-entrepreneur degree will allow you to obtain certified training and a diploma.
The D2E student-entrepreneur diploma
All students with the national student-entrepreneur status can enroll for the student-entrepreneur diploma (D2E). This certified and personalized training in entrepreneurship and management is given over the university year and leads to a diploma from your establishment.
Access to the D2E
This diploma is available to everyone at all levels (under 28, even if you are no longer in school).

It is appropriate for students who can dedicate time to their project and to training.

For young graduates wanting to acquire student-entrepreneur status, SNEE and D2E must be combined.
D2E contents and advantages
De facto access to the national status of student-entrepreneur (SNEE)

A nine-week program of classroom seminars to choose from according to your needs

Eighteen e-learning modules and seminars on Saturday

Personalized support from a tandem of mentors composed of a teacher and a professional

Access to co-working areas and incubator tools

Networking with local entrepreneurs through group workshops

Financial advice

Recognition of work done and awarding of ETCS credits, as well as a diploma
The BEELYS PEPITE: boosting the spirit of entrepreneurship at Lyon Saint-Etienne
Currently, 30 PEPITEs (Pôles Étudiants pour l'Innovation, le Transfert et l'Entrepreneuriat, or student hubs for innovation, technology transfer and entrepreneurship) are found throughout France and work together in a network. BEELYS is the Lyon Métropole and University of Lyon PEPITE in charge of providing support for young entrepreneurs in the area.
BEELYS is the gateway to student-entrepreneur status and the D2E diploma on the local level through the examination of applications from candidates. It carries out various missions of raising awareness of entrepreneurship possibilities and offers personalized support to young entrepreneurs, including incubation, tutoring, access to work resources and networking.
Company creation contests for students and young entrepreneurs
Depending on how your project has moved forward, there are various company creation contests to help you carry out your ideas.
The "Idea Challenge" to encourage the emergence of new ideas
The concept: individually or as a team, propose your original idea in any type of project form (association, company, group, individual initiative, etc.). The contest includes two steps. You may choose to stop at the first step (post an idea online) or go to the ID Shaker (a day of encounters dedicated to creativity).

Access conditions: the contest is open to all students in the Auvergne Rhône-Alpes region, individually or as a team of four students maximum.

Time frame: October-November.

Awards: the ID Shaker day ends with a pitch contest that awards six winners with vouchers ranging from €100 to €200 that are valid in a large number of stores.

Sign up here from September to October.
Lyon Start-up: a pitch contest and support program that is open to all
The concept: participate in a pitch contest along with a four-month support program, a week of innovative entrepreneurship training at EMLyon, workshops, speed meetings, etc.

Access conditions: open to everyone with ideas, with no limits on age or status (students, employees, job seekers, retirees, etc.). Just propose an idea without having already registered your company.

Time frame: twice a year over four months.

Awards: the pitch contest takes place in three rounds, with a selection of three winners from among 20 pitches; they can receive up to €15,000 for launching their project. All contest participants receive four months of support.
Campus Creation: a fictional test of the experience of creating a company
The concept: as a team, create a virtual company with free coaching support (40 hours of workshops and encounters on specific topics) and lectures (two hours per week).

Access conditions: the contest is open to all students in the Auvergne Rhône-Alpes region, as a team, with eight students maximum.

Time frame: October to May.

Awards: at the end of the program, a contest awards €13,000, which is shared among the best projects in six categories.

Sign up here from September to December.
Jeunes Entreprises Accélérées (JEA) contest: for mature projects that need a boost
The concept: an acceleration program combined with a contest and support from a dedicated mentor for each of 40 start-ups, with 60 hours of workshops and encounters on specific topics, as well as a pitch contest.

Access conditions: open to young entrepreneurs under 30 (students or recent graduates) who are creating a start-up or who created a start-up within the last two years and are able to supply a business plan.

Time frame: January to May.

Awards: the finals and the award ceremony are held during the Hublo Festival, with €29,000 in prizes to share and an equivalent amount in support (meetings with investors, facilitated access to the market, etc.).

Sign up here from October to December.
The i-LAB PEPITE Springboard contest: to support projects that are already backed by a PEPITE
The concept: a regional phase is followed by a national phase to select innovative company creation projects by young entrepreneurs who are already backed by a PEPITE. It offers strong visibility and reinforced support to young entrepreneurs with student-entrepreneur status.

Access conditions: open to individuals ages 18 to 28 with national student-entrepreneur status who have an innovative company creation project.

Time frame: June to November.

Awards: Once their company has been created, the national winners will receive from €5,000 to €20,000, depending on the quality of their project as determined by the national jury.

Register by contacting BEELYS and sending in your application from April to June – for more information, see this page.
How to find support for entrepreneurship in Lyon Metropole
Do you want to start a business at the beginning, during or after your studies in Lyon Mertropole?
LYVE, the community of entrepreneurs from Lyon Metropole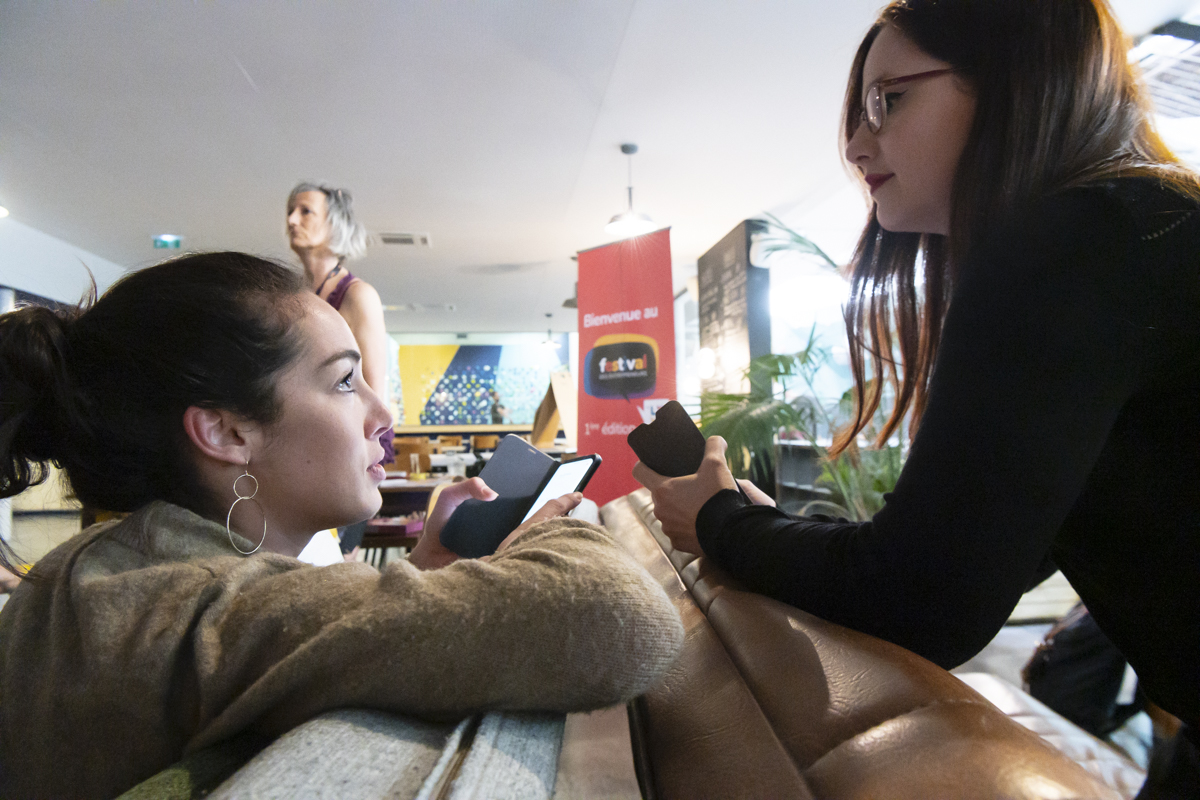 Representing the second leading French urban area with the greatest number of companies created per year, Lyon Métropole promotes innovation through entrepreneurship. To do this, it proposes services dedicated to local entrepreneurs who are members of the LYVE community, with:
A network of over 300 experts to assist in company creation in the Lyon metropolitan area
Online tools and services for project leaders on the LYVE digital platform
Three entrepreneurial hubs, located in the 9th arrondissement of Lyon, Neuville-sur-Saône and Givors, that propose events, expertise and a meeting place for all project leaders.
List of metropolitan Lyon incubators
Incubators within establishments of higher education
A number of establishments of higher education propose incubators for their students. This gives them support and access to a community of entrepreneurs and resources. Click on the names below for more information!
DID YOU KNOW ? A SECOND MANUFACTORY INCUBATOR HAS OPENED ON THE "CAMPUS DE LA DOUA" : DISCOVER ITS SERVICES AND HOW TO JOIN THE NEXT PROMOTION!
Incubators outside of educational establishments:
Pulsalys : an incubator specialized in supporting projects that include technological innovation
Boost In Lyon : an intensive six-month program that blends incubation and acceleration for testing a project and ensuring exceptional entrepreneurship
Ronalpia : an incubator dedicated exclusively to social and solidarity-based entrepreneurship
Makesense : an incubator for projects with social impact
Les Premières : a network of incubators specialized in supporting women and mixed teams
Réseau Entreprendre Rhône : a network for supporting young entrepreneurs with potential for creating jobs
1Kubator : France's leading incubator network, present in Lyon and Bordeaux, with three support programs, depending on type of project.
Various entrepreneurial programs in Lyon Métropole
ENACTUS
EN for entrepreneurship, ACT for action, US for together: ENACTUS is a national association belonging to a worldwide network of 72,000 students that focuses on developing social entrepreneurship.
With an office in the Auvergne Rhône-Alpes region, ENACTUS proposes a program dedicated to students to help them carry out a solidarity-based project: join a team and get going!
Do you have a project that focuses on environmental and social issues? ENACTUS lets you:
act as a team within your establishment (at least 10 students)
obtain support throughout the year and benefit from workshops over a ten-month period, which can be extended to 1, 2, 3 or more years.
reconcile economic model and social usefulness
represent your establishment in the national competition, challenges and trophies
To participate, you must be a student at an establishment of higher education that is part of the Lyon Métropole ENACTUS program, which currently includes: IAE de Lyon (University Jean Moulin Lyon 3), Sciences Po Lyon, Catholic University of Lyon (ESDES), ESSCA, IFAG, Centrale Lyon, ENTPE, EmLyon Business School, Epitech, ISARA, CESi Exia, VetAgro Sup, MBway and CESI.
Osons Ici et Maintenant
The Osons Ici et Maintenant (Dare to Do It, Here and Now) association acts on the power of the young to get things moving. It proposes three innovative programs:
ShaKer: three hours to meet, raise awareness and mobilize
Fabrik à Déclik: three days to undergo a transformative experience
Katapult: three months to go into action
Find all information here
Ticket for Change
Ticket for change, a true talent activator, proposes three programs to go from urge to idea and from idea to action.

I'd like to be useful to society, but I don't know what role I could play.
= MOOC on "Becoming an Entrepreneur of Change"
This course, which is offered by Ticket for Change and HEC Paris, is designed to provide support for anyone who wants to make a positive impact on society. You'll learn how to go from desire to idea and from idea to action. Just be sure you can be available for 2-5 hours per week. Register here.

I have an idea for a project, but I don't know where to start.
= entrepreneurial pathway: 17 days of training, mentoring sessions, network of experts, personalized tracking, etc. All information here.

I'd like to innovate in my company, but I don't know how.
= offers for companies: Corporate for Change, a new-generation school that activates the talents of all those who want to find meaning in their work and innovate to serve society, with an entrepreneurial pathway known as "Odyssey": two days of inspiration and made-to-measure programs.
HUBLO FESTIVAL, the get-together for young entrepreneurs
Each year, the Hublo Festival is organized in Lyon Metropole; it is an annual encounter for all young entrepreneurs in the Auvergne Rhône-Alpes Region. It brings together students, companies, university establishments, communities and entrepreneurial networks for discussions and conferences.